Been a while but I'm back with two albums just in time for Christmas.
Breaching the Beyond
is a conceptual/themed album ultimately sculpted around this journey called life, and the next one(s) that exist just beyond it. To "Breach" is to break through or to violate something established. "The Beyond" is used as both a hypothetical destination but also as an abstract concept of the future and things to come. So when I named the album Breaching the Beyond its an obvious play on words. How can one breach something that is just beyond your reach? While at the same time if you're already breaching the beyond, what was the beyond is no longer the beyond, thus creating a new beyond. Its a paradox per se that ultimately leaves one in a loop of perpetual motion questing for something beyond our own understanding, aka life. Overall its a very introspective and heady album and I'm very proud of the way it came it out.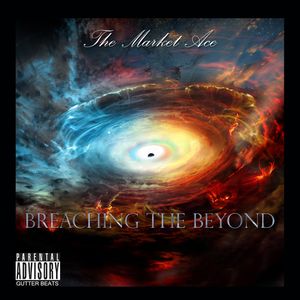 Intrinsically Tribal
is more of a fun album compiled of a lot of alternative and b-side tracks that didn't quite fit the mold of past albums. Its a eclectic mix of beats from just about every genre (I even threw in a country banger). The word intrinsic means to naturally belong to something, so given that these tracks didn't "belong" it was only fitting. Tribal represents the very nature of humanity and music, one in which we all belong and partake in. So at the end of the day, all music no matter what it is, is Intrinsically Tribal and that's what this album is all about, being human.